Just how powerful is Stormbreaker, the new weapon Thor gained in Avengers: Infinity War? The God of Thunder lost his famous hammer, Mjolnir, in last year's Thor: Ragnarok. But he's now gained a weapon truly fit for the King of Asgard.
ADVERTISEMENT
The directors of Avengers: Infinity War have explained why Thanos was unable to block Thor from attacking him with Stormbreaker, despite the mad titan having all the Infinity Stones.
In the showdown during the climax of the film in Wakanda, all hope seems lost when Thanos gets his hands on all the Infinity Stones, having plucked the last out of Vision's skull. As he relishes finally getting what he wanted, Thor drops in and impales him with his new axe, Stormbreaker.
Thanos drops to his knees and appears to be defeated, but he says: 'You should have gone for the head', before the snap happens and a lot of our heroes bite the dust. Despite having all the Stones, Thor was still able to quite seriously wound Thanos, so could this mean that Stormbreaker is, in fact, stronger than the Infinity Gauntlet?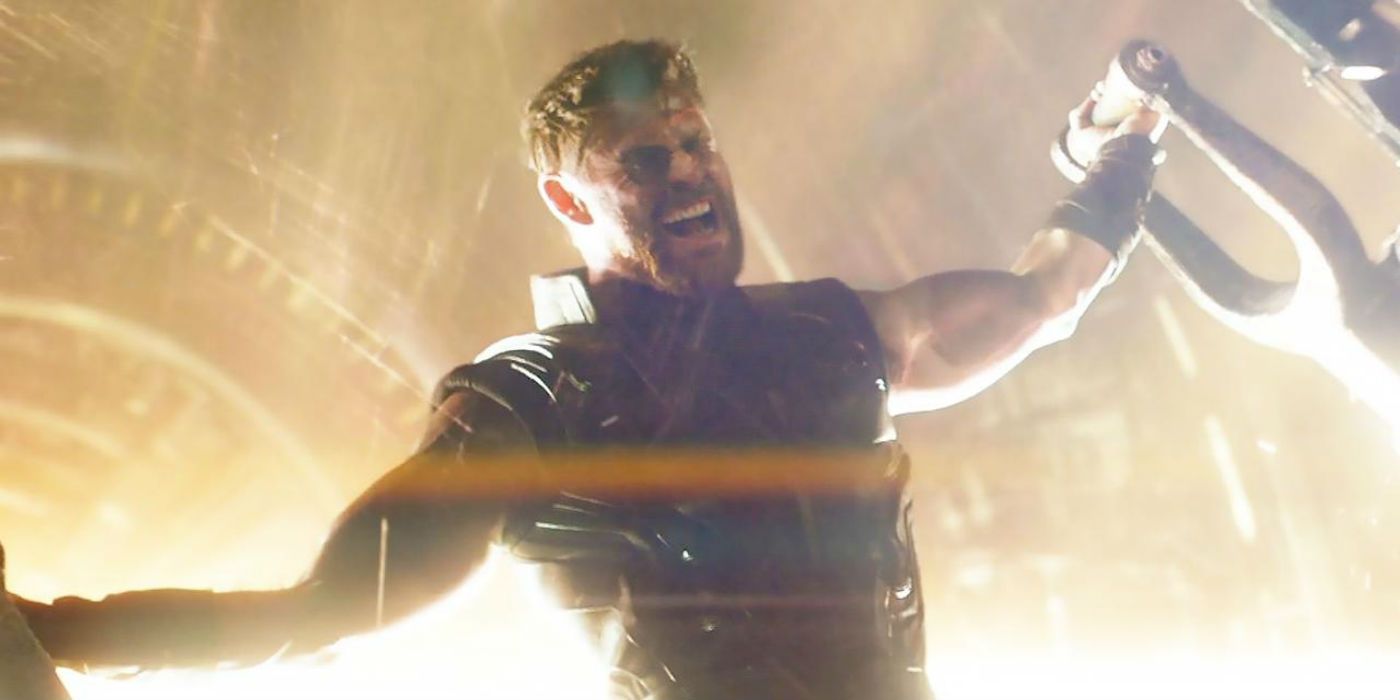 According to the Russo brothers…no.
Is Stormbreaker more powerful than the Infinity Gauntlet? Thanos didn't know what was coming his way and if he did he would have been able to use the stones to better react to Stormbreaker.

— Peter Sciretta (@slashfilm) November 29, 2018
Joe and Anthony explained that the only reason Thor was able to do some damage is because Thanos wasn't ready. They told fans that if Thanos had known what was coming his way, he would have been more prepared and could have used the Gauntlet to stop Thor.
Source: Collider